What is a Medical Transcription Editor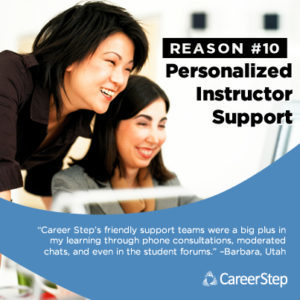 What is a medical transcription editor?
A medical transcription editor or MT editor edits transcripts that are generated by other transcriptionista and by voice recognition to ensure that the transcripts are accurate, error-free and match the content of the original recordings.
Medical transcription editors are in high demand. Here's why:
The accuracy of the finished transcriptions is very important.
More healthcare providers are using speech recognition (SR) technology, also called continuous speech recognition (CSR). Medical transcription needs to be very accurate and the reports created by this technology are NOT accurate enough. That's why medical transcription editors are needed to edit the computer-generated reports.
MT editors also verify and edit transcripts done by other MTs to assure that all transcripts are highly accurate.
MT editors are

also often used to edit

 transcripts done in 

other 

countries as m

any foreign MTs are not familiar with American expressions, slang, names and places.
How can you learn to become a medical transcription editor?
To be a medical transcription editor, you need to know medical transcription. Today, experienced MTs are often working as medical transcription editors. You typically have to work for a company as a transcriptionist first and prove that you can produce accurate transcripts before being promoted and work as a transcription editor.
How can you train for Medical Transcription Editing?
Career Step mentions the following:
Medical transcription and editing … requires superior training and connections to break into. Recent technological achievements make it easier for physicians and other healthcare professionals to dictate medical records, and some are taking advantage of speech recognition software to transcribe. While it is true that some experienced transcriptionists are experiencing a decline in work because of this, transcriptionists with editing training and experience are still needed to edit the software transcriptions, and it should be noted that not all healthcare professionals are using speech recognition software due to potentials for inaccuracy."
What is the difference between training programs for Medical Transcription Editor and Medical Transcription programs?
If you are looking to pursue a career in medical transcription and editing, you should consider programs that include modules on editing to help you gain an edge in this competitive field.
Career Step's online training to become a Medical Transcription Editor includes 640 hours of curriculum and teaches you to be both a medical transcriptionist and a medical transcription editor. Gaining both of these skills gives you more flexibility to get a job.
The Medical Transcription program includes 570 hours of curriculum and teaches you everything they need to know to get a successful medical transcription career. This program does NOT include editing-specific training.
The full Medical Transcription Editor Program vs. The Medical Tanscription Editor supplemental program
The full Medical Transcription Editor program is designed for people who don't have medical transcription knowledge and skills. This course prepares for a career as either a medical transcriptionist or a medical transcription editor.
The Medical Transcription Editor supplemental program focuses solely on the specialized speech recognition editing skill set and is for people who already have a solid foundation of medical transcription knowledge and skills.
If you choose to take the Medical Transcription and Editing program from Career Step, make sure you take advantage of their Graduate Support Services. Career Step claims that 94% of graduates from their Medical Transcription and Editing program get jobs, and some of them through our connections with large companies seeking transcription
How much can I earn as a medical transcriptionist and editor?
The U.S. Department of Labor reports that the middle 50% of medical transcriptionists earn between $27,810 and $42,690 a year. However, the majority of transcriptionists are paid on a production basis, which offers the opportunity to earn more as you become more experienced and increase your speed or efficiency.
Find out how you can become a transcriptionist. Get Started Today.