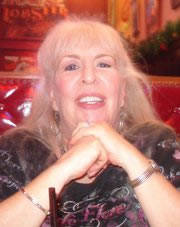 "Things began to really come together in my transcription business when I met Leva. Leva advised me on pricing, referred work to me, and answered my many questions. I can say with absolute assurance that if I had not met Leva, I could not have made my business work.
I think her product is brilliant. You get to pick the brain of someone who has been successfully operating this type of business for years. I wish this information had been around when I first got started! One challenge I had before was knowing how to price my services. Leva helped me immensely in that area.
Don't reinvent the wheel. Instead, pick the brains of more experienced people like Leva."
Nancy Gillespy, Vista, CA
"Leva, I followed your suggestions in your "How To Get General Transcription and Business Transcription Work From Home" program. Soon afterwards -- my very first job was 400 five to ten minute audios! I told the company I just started my business and that I am in the process of hiring transcriptionists. They were willing to wait a few days for me. I already had resumes of nine experienced transcriptionists. I brought them on as Independent Contractors to help. Leva, as you know, everything is in your program on how to do this – Letters, Templates, Agreements, etc.
Once that job was over, sometimes the work was sporadic but then all of a sudden -- I had more work than I could handle. I realized that it was important to follow certain steps in order to keep the work at a more even pace. I continued to focus on following as many of your suggestions as possible. I consider you my Mentor. If it wasn't for you -- I know I'd still be "spinning my wheels" trying to latch onto some scheme. I'd like to let others know that you, Leva are the one they can trust.
Whenever I have an important question you are always there and very reachable. You can't say that about so many others who are just trying to collect money and have no dedication to really helping others succeed. Thank you, Leva for being there for all of us who are serious about building a home-based business!"
Jenn Stevens, Pittsburgh, PA
www.AroundTheClockTranscription.com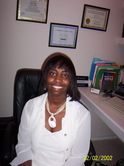 "The General Transcription Biz-In-A-Box kit has been successful in helping me set up my home business. The kit actually walks you through with a step-by-step checklist of how to start your own General Transcription Business from home. The agreements, promotional materials, templates and forms are all there for you, all you have to do is plug in your own company information.
Not only has the General Transcription Biz-In-A-Box been helpful in starting my business, Leva has answered any questions that I had about starting a general transcription business transcription from home, which is really great since she has been running her own successful secretarial and transcription business for many years. It's great to have someone by your side that knows all about this type of business."
Shonta Moore - Moore Transcription Services, Houston, Texas mooretranscriptionservices.com
"Each of your ebooks are awesome, informative, educational and priceless. You are truly a blessing to people like me who are new entrepreneurs to this business. You have thought of EVERYTHING necessary to start a business. Without your help I don't know how I would have started. My main problem is applying an appropriate price for each item, but with the help of your books, I know I will overcome that. Your books are the products needed to guide entrepreneurs in the right direction, toward starting a transcription business. With much gratitude."
Esther Sandy - Barbados, West Indies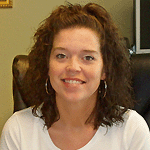 "Thank you for the wonderful Transcription-Business-In-A-Box. While I already know several things about transcription, the box answered tons of the "little" questions I had, like how to charge for services, how to "get legal", and the forms and templates are a great start to customizing your own! I was also very pleased with the long lists of where to start, what companies to get free software from, and the list of companies to get started working for! Thanks again."
Cheryl Vestal - Mt. Vernon, MO
"As someone who is trying to start their own virtual transcription business, I turned to the Internet looking for help but was quickly overwhelmed at the amount of information scattered all over the Internet. Then I found out about Leva's Business-in-a-Box. Since I'd already had Leva create my website, I had some idea of her knowledge and expertise, so I didn't hesitate to buy this resource and I am very glad I did. There is a wealth of information here that is very helpful to someone starting out. I especially like the templates and samples for letters, business cards, postcards, etc. I feel much more confident now. Thanks, Leva!"
Denise Hall, Hall Transcription Services, Port Coquitlam, BC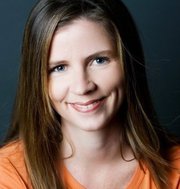 "The Transcription Biz-In-A-Box contains many suggestions to get transcription work and get your own clients. The information about transcription standards and transcription samples are priceless. I also would have undersold myself if I hadn't read Leva's guidelines on pricing. Her start-up kit gives you confidence that you can make it."
Stephanie Voorkamp, Escondido, CA