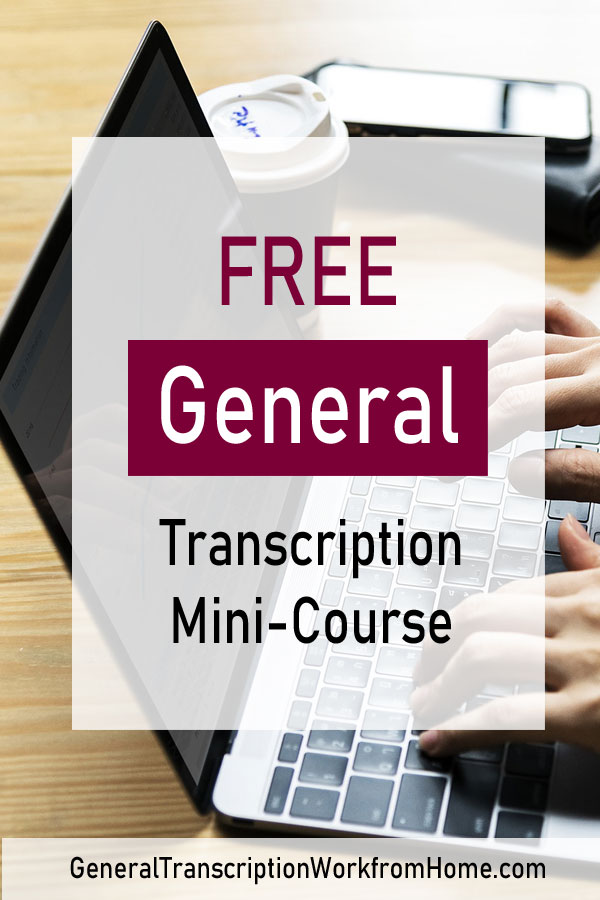 General Transcription Free 10-Lesson Mini-Course

By Leva Duell




The General Transcription Mini-Course will answer your questions and give you the information you need to help you decide if general transcription is right for you.

Here's what you'll learn:

Lesson 1: What is General and Business Transcription.
Lesson 2:

 Benefits of Being a General Transcriptionist.

Lesson 3: Why General Transcription Is in High Demand.
Lesson 4: Who Needs General and Business Transcription Services.
Lesson 5:

 

3 Types of Transcription Work.
Lesson 6:

 

Why It's Easier to Get Started in General Transcription Than in Medical or Legal Transcription.
Lesson 7: 

 

What Skills You Need to Become a General Transcriptionist.
Lesson 8: 

 

How You Can Become a Transcriptionist Without Formal Training.
Lesson 9: 

 

How to Become a

Successful

Transcriptionist and Increase Your Earnings.
Lesson 10: 

 

How to Avoid Transcription Scams.

Sign up for my mailing list now
and receive my free General Transcription Mini-Course.